Welcome!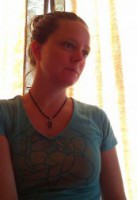 A Holistic Approach to Chronic Pain & Stress Disorders.
Offering more than 14 years of experience in Relaxation Massage, Deep Tissue and Energy Therapies.
Make your next massage appointment with Keely Qualey LMT
Call or Text 207-944-2260
email kqualey.lmt@gmail.com
268 State St. Bangor Maine 04401

© Copyright 2020 Keely Qualey LMT. All rights reserved.